The most natural way
to feed your baby
after breastfeeding
A full range for parents for the comfort of your baby:
These bottles are ultra-resistant to heat and temperature variations. They ensure that milk temperature is maintained.
These high quality bottles remain intact and scratch-free even after multiple washing operations. The large neck makes them ideal for a smooth transition from breast to bottle.
+ Ergonomic design to fit the hand
+ Large neck for easy cleaning
+ Anti-leak system
+ Horizontal graduation
+ Asymmetrical teat with anti-colic valve
+ Natural materials
+ Microwavable bottle
+ Dishwasher-safe
Wide neck polypropylene bottle. Ultra-resistant, unbreakable, translucent, sterilisable, BPA-free.
The polypropylene (PP) makes these bottles extremely light. They are easy to handle for parents as well as for the baby once they are old enough. Thanks to their curved shape, they are stable, comfortable, practical and do not tip over.
+ Impact resistant
+ Anti-leak system
+ Horizontal graduation
+ Microwavable bottle
+ Dishwasher-safe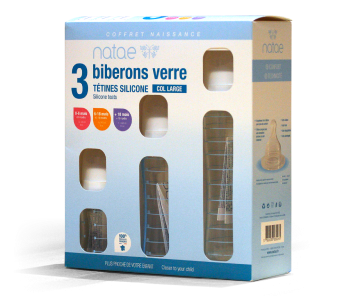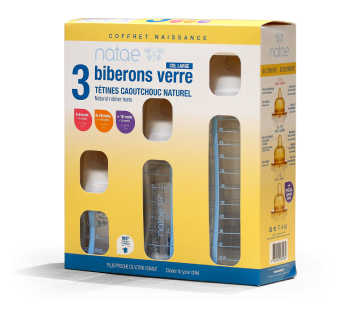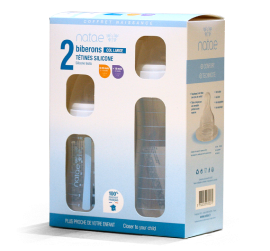 Box with
2 Polypropylene bottles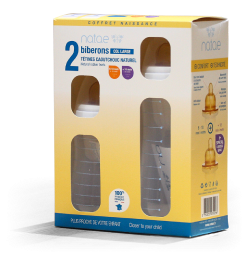 Box with
2 Polypropylene bottles