Our two factories are located in the Auvergne region,
on the Loire river
Surrounded by the mountains of the Massif Central, these sites offer an
exceptional living environment to the 25 employees working there.
Our first factory was built in VOREY in 1972. It is the last remaining production site for baby bottles rubber teats in France and Europe. A modern and efficient industrial tool to suit its market.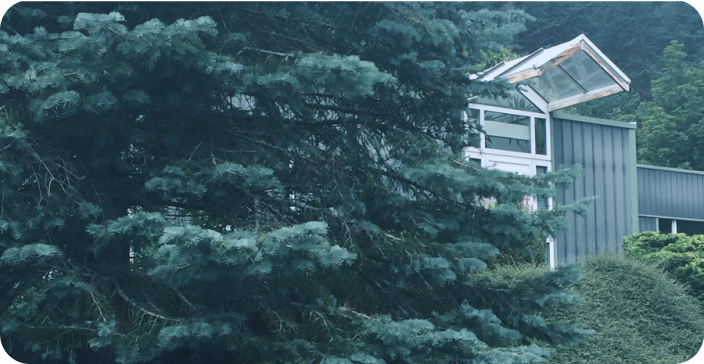 The production of rubber teats comprises cutting, mixing and compression moulding phases. The teats are then transferred to the perforation and finishing workshop. Strict individual inspections are performed throughout the production process. For testing purposes, samples are taken from each manufacturing batch and placed in an ageing oven for 7 days. The teats are then stretched by a tensile testing machine. Standards demand that the teats demonstrate tear resistance up to an elongation of 90 Newtons. Our teats resist much greater elongation.

In 1989, we built our second factory for the manufacture of silicone teats and technical parts. We also have a specific controlled-atmosphere chamber.
Silicone teats are produced by an injection process before being transferred to the perforation workshop. They undergo drastic tests to guarantee baby safety and meet the requirements of standard EN14350. Every teat is inspected.
All our team members provide their expertise to parents,
proposing optimal quality products.